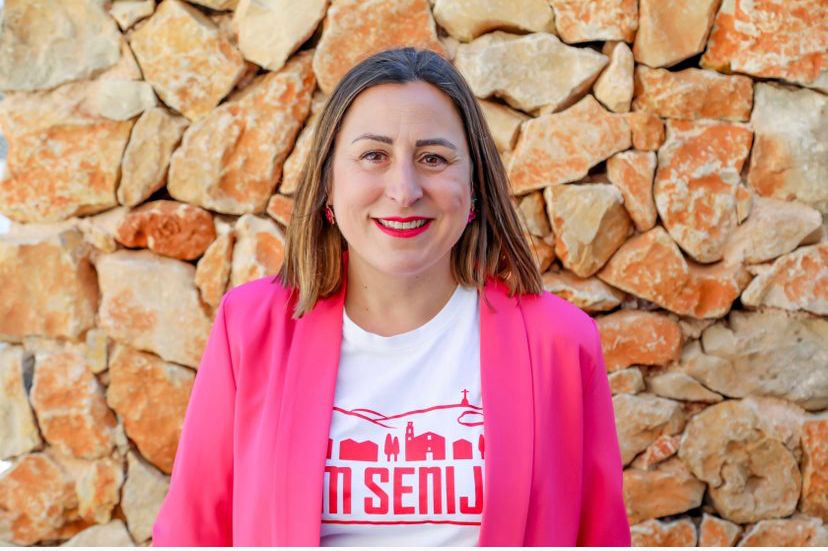 Pepa Argudo Ferrer, Mayor of Senija, I want to welcome, through this portal, all the people who want to get to know our town and come to it.
If you let yourself go, you will find in Senija, a town with the friendly, peaceful character and with big smiles of its neighbors, who open their doors to the visitor offering their rich landscape, history and gastronomy.
At Senija we offer you several proposals that combine customs and traditions that are based on its own history, with aspects of the modernity of today's time.
If we walk through its streets, you can enjoy the facades of the town houses, with their balconies, the old doors, the Church of Santa Caterina, its hermitage, the Plazoleta de la Capilla, the Garganta cave and the Creueta, where You can enjoy an excursion in the middle of nature.
Its geographical location together with the particular mild climate, its territory with the diversity of terraces and mountains, its gastronomic riches based on native products of our lands, such as, for example, its famous sausages, the "Putxero" balls, the rice with " Fessols", "Mullador" cokes… are combined giving the best results.
Senija, between the coast and the mountains, so close and so far, a town in the Vall de Pop Commonwealth, in the Marina Alta region, is shown through this portal, the result of new technologies, so that from anywhere you can be informed of all those issues that may be of interest to you.
In the town of Senija you always have the doors open and you will always be welcome.
My cordial greeting,
Pepa Argudo Ferrer
Mayor of Senija City Council