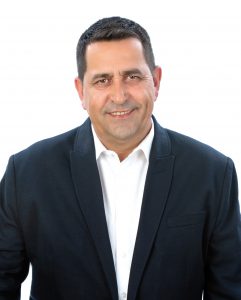 Joaquín Ginestar Roselló, mayor of Senija wants to give you, through this portal, the welcome to all the people who want to know our people and come to him.
If you let yourself take you, you will find Senija, a friendly and friendly nature of its neighbors, that opens the doors to the visitor offering its rich landscaping, historical and gastronomic.
In Senija we offer you various proposals that combine the customs and traditions of a past that is based on your own history, with aspects of the modernity of today's times.
If you look over the streets, you can enjoy the facades of the town houses, with their balconies decorated with natural plants, the old doors, the Santa Caterina church, its hermitage or the Cola de la Gola where you can enjoy an excursion in the middle of nature. A walk through the municipal district will make you enjoy the scent and sight of your almond blossoms during the winter or the vineyards in summer.
Its geographic location together with the particular soft climatology, its territory with the diversity of terraces and mountains and its gastronomic riches based on local products of our land, such as its famous sausages, pot with balls, The rice with beans and vegetables or the "cakes" of samfaina with tuna are combined by giving the best results.
Senija, between the coast and the mountain, village of the Mancomunitat de la Vall del Pop, in the region of Marina Alta, is shown through this portal, fruit of the new technologies, because from any place you can be informed of all matters that may be of interest to you.
In the town of Senija you always have open doors.
My warmest regards and welcome for your visit.
D. Joaquín Ginestar Roselló
Mayor of Senija